IMLA follows the definition coined by ECLAS, the European Council of Landscape Architecture Schools:
'Landscape architecture as a field of professional activity, and an academic discipline, is concerned with the shaping of landscapes at various scales. Core competences of landscape architecture centre on the process of intervention in landscapes to create new or revitalised places, by means of landscape planning, design and management, as well as by project implementation.'
The IMLA programme comprises the following practice-based subject areas:
Planning and Project Management
Information Technologies in Planning and Design
Planning and Design Methods
International Planning and Design
Planning and Design Studios
Master's Thesis and Electives
Students benefit from international online seminars with guest speakers from all over Europe. Advanced e-learning methods as well as a modern e-learning management system support effective studies.
Details about the modules can be found here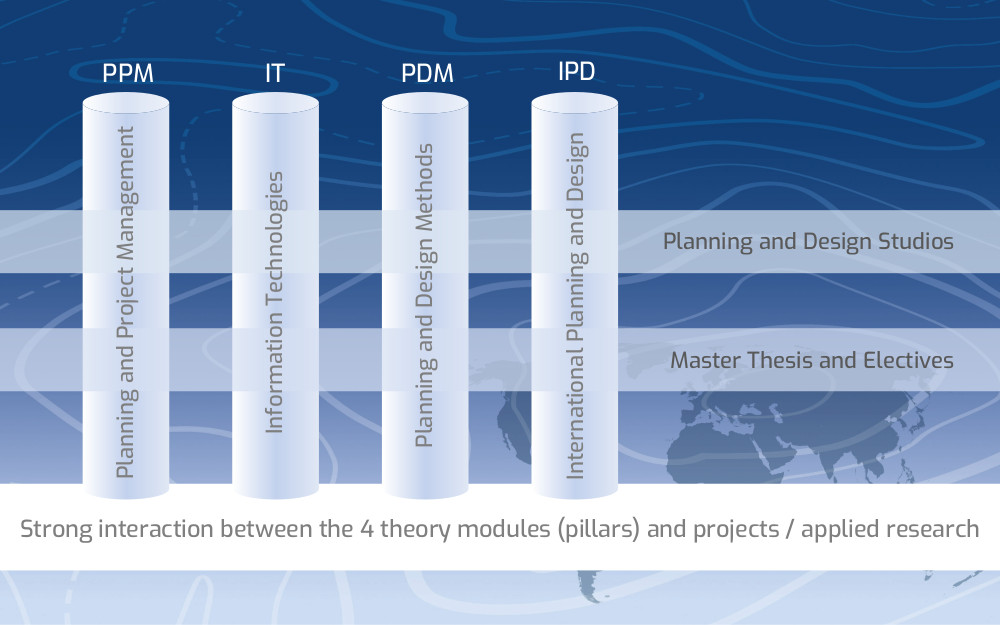 The modular programme lasts three semesters (90 EC).
The first and the second semester take place at one of the partner universities and focus on the basic and project modules. The third semester includes an Elective (international project or international seminar) and the Master's Thesis.
Depending on students' previous qualifications (Bachelor's degree < 210 EC or a degree other than Landscape Architecture) an additional internship and an additional international seminar will be required. In this case the duration of studies will be four semesters (120 EC).
The language of instruction of the IMLA programme is English. An English language certificate of level B2 in the European Reference Framework for Languages CEFR (or equivalent) is required with the application.
A German-language certificate of level A2 (CEFR) is required by the end of the first year of studies. German language courses are offered.